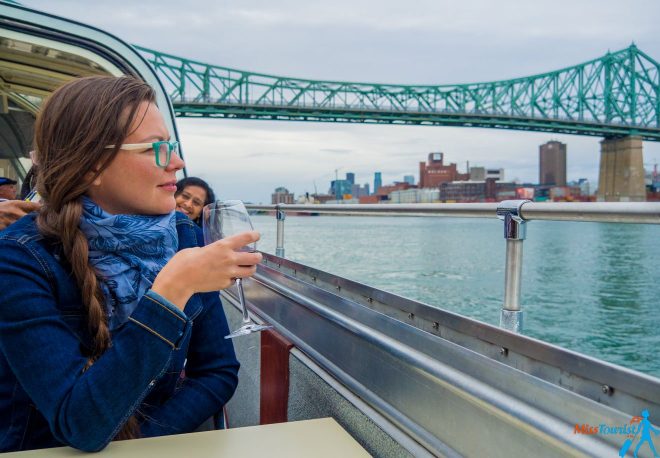 Not long ago, I went on a road trip between Quebec and Ontario, and during that trip in North America I fell in love with the city of Montreal!
If you too are planning an itinerary that includes Montreal as well, you must be wondering where to stay in Montreal, right? Well, then keep reading! You'll find out about how Montreal is divided and which neighborhood is best for hotels, a topic most tourists (myself included!) always question about.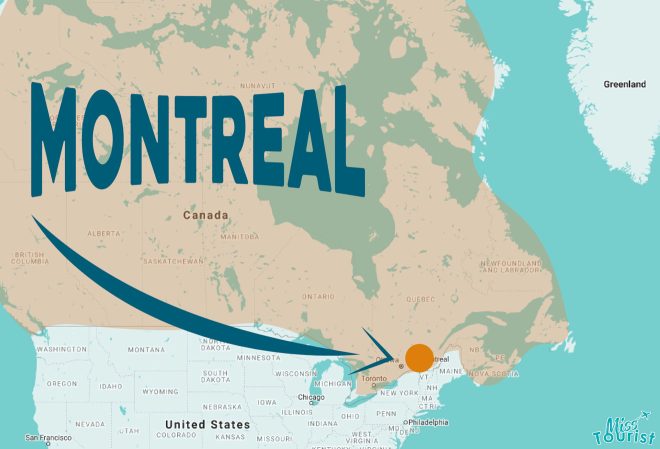 Montreal is the biggest city in Quebec (with over 1.7 million people), and the second most populated city in the entire country of Canada! Another curious fact for visitors is that it is the second largest French speaking city after Paris!
If you are planning a trip here and want to know the best options for where to stay in Montreal, I will help you out with some amazing accommodation recommendations. I have chosen the 6 best Montreal neighborhoods for you, based on price ranges, with nice details and great amenities.
Are you ready? Let's go!
Contents [hide]
IF YOU'RE IN A HURRY…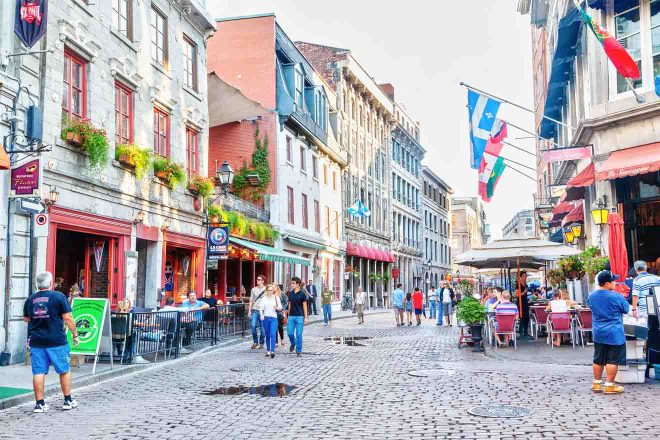 The best area to stay in Montreal, Canada for first-time visitors is Old Montreal (Vieux Montreal). This is the most beautiful part of the city and the place where all the important attractions are located!
BEST HOTELS IN MONTREAL, CANADA IN A NUTSHELL
WHICH AREA SHOULD YOU CHOOSE?
First of all, here is a map that shows the best neighborhoods to stay in Montreal that I'll be talking about in this article: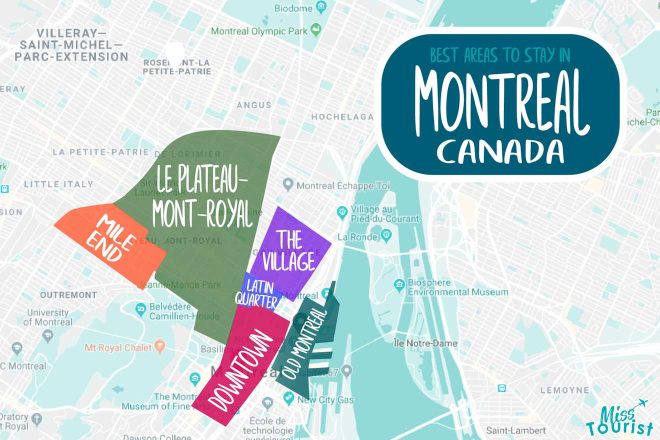 Montréal is not a small city and it is divided into several different areas, each one with its own unique charm and advantages. In case you need help choosing the best area for you, here is my list of personalized recommendations:
Where to stay in Montreal for luxury: Downtown Montreal
Where to stay in Montreal for budget travelers: Old Montreal
Where to stay in Montreal for nightlife: The Village
Where to stay in Montreal for families: Le Plateau Mont-Royal
And here's a video that shows the charm of Montreal, just to get you in the right mood for your vacation. It's not exactly a video about the areas in the city, but it will give you a pretty good idea about it:
Now let me tell you everything you need to know about the 6 most popular neighborhoods to stay in Montreal:
1. OLD MONTREAL / VIEUX-MONTRÉAL – WHERE TO STAY IN MONTREAL FOR THE FIRST TIME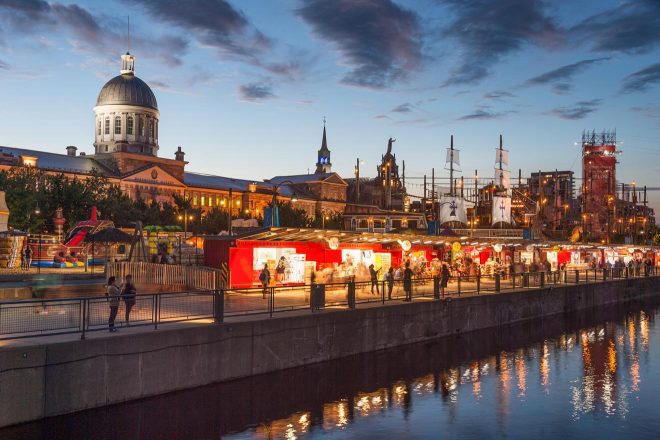 Old Montreal ("Vieux-Montréal" in French) is the heart and soul of the city and the oldest neighborhood in Montreal! You will see the European-style in some of their buildings and their cobblestone streets. Montreal Old Town is a district that keeps its old, gorgeous charm with antique and modern designs combined!
Old Montreal is a great destination if you like to explore the area by foot, especially the Old Port, which is at the edge of this area. The main attractions in this neighbourhood are Grand Notre Dame Cathedral; around it you can also find Saint Paul Street which has numerous boutiques, restaurants, art galleries and cafés.
These are the best places to stay in Old Montreal: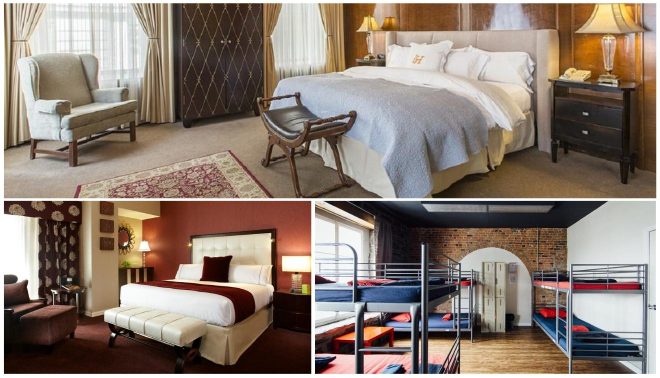 LUXURY (US$170 AND UP)
InterContinental Montreal – Wondering where to stay in Montreal Old Town quartier for the ultimate experience? This is one of the best boutique hotels in Old Montreal – it has modern furniture, amazing on-site dining options, an indoor saltwater swimming pool, and a gym. You will surely love the cobblestone streets nearby!
W Hotel Montreal – This exclusive, modern hotel is in the historic Banque du Canada building and is also a great option because it's one of the few pet-friendly hotels in Old Montreal. The rooms are fitted with goose-down duvets, flat-screen TVs, and free Wi-Fi.
RELATED READ: 15 Awesome Attractions You Should Visit in Montreal
MID-RANGE (US$65 – US$170)
LHotel Montreal – This is a colorful 19th-century hotel in Old Montreal with large windows, so you can enjoy the sun. The rooms have antique furniture which gives an elegant vibe and some of their best amenities include an on-site bar, an art gallery, a gym, and a business center. Close to the Notre-Dame Basilica and Griffintown as well!
Auberge du Vieux Port – This is a rustic and modern inn in Old Montreal with spacious rooms that include cable TV and free Wi-Fi. Plus, all the shared areas and some rooms overlook Saint Lawrence River; the property is also walking distance to the Old Port, of course!
BUDGET (UP TO US$65)
Auberge Saint-Paul Old Montreal – This modern hostel in Old Montreal is only a 5-minute walk away from the Old Port and other local attractions. They offer free Wi-Fi, air-conditioning in each room, and shared bathrooms. Close to Notre Dame Basilica as well!
Auberge Alternative – This is a cozy, small hostel in Old Montreal has private rooms and bunk bed dorms, all with shared bathroom facilities. They cook all their meals with organic, local ingredients and they also have a shared kitchen and a mini-market on-site. It's also close to the Old Port!
2. DOWNTOWN MONTREAL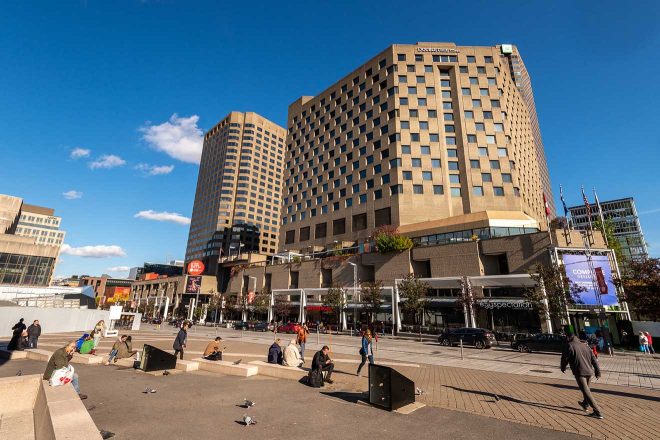 You will find many metal and glass skyscrapers in Downtown Montreal, among wide tree-lined boulevards, so there is no doubt you'll get lovely views everywhere you look! Downtown Montreal is basically the business center of the city where the famous Sainte-Catherine Street is found, filled with retail stores and shopping centers, all connected by underground corridors.
Downtown Montreal is probably one of the best places to stay if you are going on a business trip or if you want to stay in the busiest area surrounded by many stores, restaurants, and cafes. Plus, you will also have plenty of museum options around!
Now let me share with you my recommendations on the best hotels in Downtown Montreal, Canada:
LUXURY (US$190 AND UP)
Ritz Carlton Montreal – This is one of the most impressive luxury hotels in Downtown Montreal that has anything you can imagine – from a marble bathroom with heated floors to in-room massages! Their rooms include a flat-screen TV and they even have a digital control for lights and curtains.
Hotel Birks Montreal – Birks is one of the top hotels in the Downtown area with a lovely terrace that overlooks the city and has an on-site French restaurant. The rooms include a desk, a flat-screen TV, air-conditioning, and a private bathroom. You may also take the metro from nearby and then explore the rest of the city as you please!
RELATED READ: 2 Weeks Canada Road Trip: Quebec And Ontario
MID-RANGE (US$95 – US$190)
Hilton Garden Inn Montreal Centre-Ville – This is one of the best Montreal hotels with an outdoor pool! It also has an on-site restaurant, a well-equipped fitness room, and an indoor rooftop pool. Their spacious rooms come with free Wi-Fi, a flat-screen cable TV, and a small working desk.
Hotel Le Dauphin Montreal – Le Dauphin in Downtown Montreal has a classical-style décor and spacious rooms with flat-screen TVs that includes Apple TV, and an iPod docking station. Plus, this amazing hotel has a computer with free Wi-Fi in every room and a fridge! Staying here means you'll also be close to the Lachine Canal!
BUDGET (UP TO US $95)
Hotel St-Denis – It is one of the best budget hotels with classic furnished rooms that include cable TV and a work desk. The spacious rooms have a private bathroom and come with free Wi-Fi! Plus, you won't be far away from the Lachine Canal at all!
Auberge Bishop Downtown – Looking where to stay in Montreal for a great budget experience? This cozy hostel in Montreal is on the inside of a classic building and has dormitory-style rooms with shared bathrooms. As part of the amenities, you will find a shared living area and kitchen there, where you can enjoy your meals.
3. LE PLATEAU MONT ROYAL – WHERE TO STAY IN MONTREAL WITH A FAMILY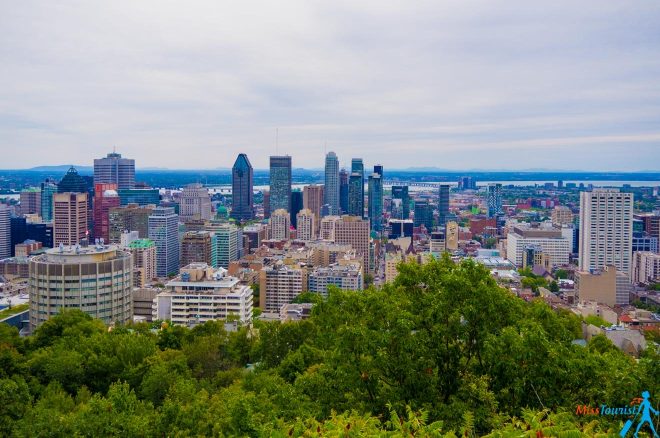 Wondering where to stay in Montreal with your family and kids? Here is your answer!
Plateau Mont Royal is right at the base of Mont Royal and has become one of the trendiest neighborhoods in the city! You can hike up to the top of the mountain to get amazing views of the city or stay in the lower area and find a nice tam-tam show every Sunday.
Keep walking along the family-friendly Plateau Mont-Royal and see the colorful houses and funky murals that make it look like a live gallery. You might end up at L'Express restaurant, a chic, great place where you'll feel you have crossed into Paris thanks to their décor and service!
Here are the best hotels I recommend in Plateau Mont-Royal area: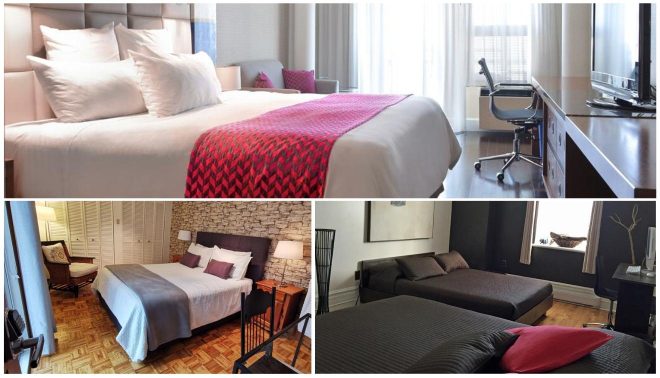 LUXURY (US $165 AND UP)
Hôtel de l'ITHQ – This is a great option for 4-star hotels in Montreal with an on-site culinary institute that offers amazing and authentic gourmet dining restaurants. Their modern, spacious rooms come with free Wi-Fi and great mountain or city views.
Parc Avenue Residences – This apartment is a great option if you are looking for Montreal accommodation that includes free Wi-Fi, air-conditioning, a shared barbecue area, and a spacious terrace. All units have a fully equipped kitchen, a seating area, and a private bathroom with a shower!
READ MORE: 2 Weeks Road Trip Around Quebec and Ontario Regions – Book All Your Accommodation in Minutes
MID-RANGE (US$100 – US$165)
Accueil Chez Francois– This cozy and modern B&B in the Plateau neighborhood has a shared lounge, a garden, and a shared kitchen that any tourist will love. All the rooms come with free Wi-Fi, a closet, and a private bathroom.
Manoir Sherbrooke – This is a historic house in Plateau Mount Royal with a décor that combines an old aesthetic with a modern style. The hotel is only a short walk to many unique shops, cafes, and local attractions. Close to Little Italy as well!
BUDGET (UP TO US $100)
Le Gite – It is one of the best cheap places to stay in Montreal I can recommend in the area of Plateau Mont Royal! The B&B has a barbecue area and a fully equipped kitchen to make you feel at home, but you will also be able to meet new people there!
Auberge du Plateau-Mont-Royal – This budget hostel is colorful and has a unique décor in each room to make your stay more enjoyable. It has a fun rooftop terrace, a shared kitchen and a small business center for all the guests. Great for a very good budget stay in Plateau Mont Royal!
Book a room in Plateau Mont Royal
4. MILE END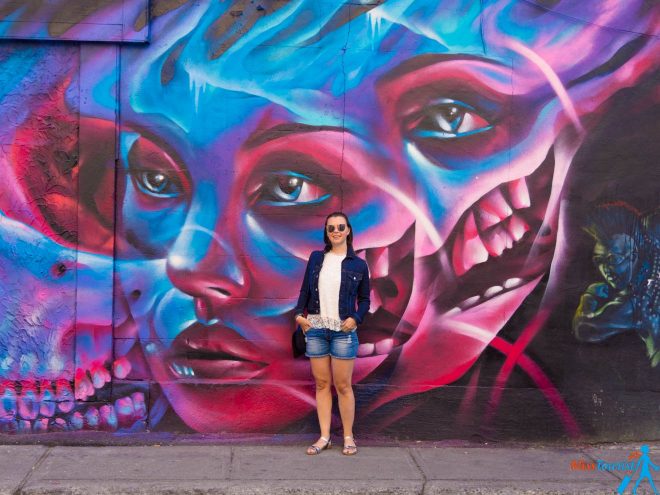 This Montreal area is probably the best for any foodie! It has so many one-hundred-year-old bagel shops, Italian-style cafes, and hip bars. There are also many vintage clothing shops, fashionable boutiques, and independent bookstores – so it's clearly a perfect place for any type of traveler!
Although it is technically part of Le Plateau-Mont-Royal, it is an almost completely different district, as it's a "cooler" version with très-chic establishments.
Here are the best apartments I recommend in the area: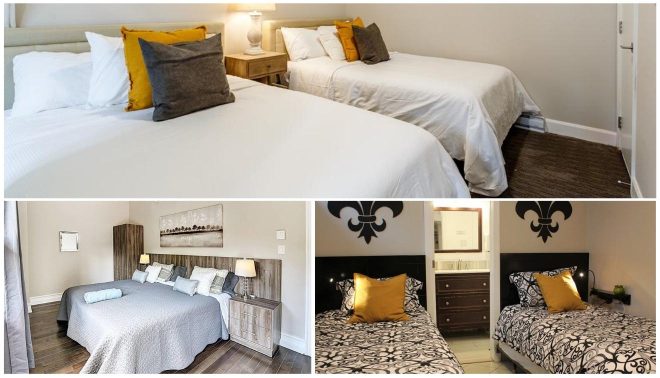 LUXURY (US$200 AND UP)
Apartment Plateau PRIME SUITE #4 – This amazing apartment is perfect to home 4 to 6 people and has a fully equipped kitchen and living room where everyone can relax. The property also includes free Wi-Fi, an air-conditioning system, an oven, and a washing machine if needed.
Parc Avenue Residences – The units are ideal for big family trips because they can fit up to 10 people in numerous rooms. They also include an equipped kitchen, a seating area, barbecue facilities, and a terrace!
RELATED READ: Things to Do in Niagara Falls (Canada And USA)
MID-RANGE (US$60 – US$200)
Sir Montcalm Gite B&B – Do you want to find the best Montreal hotel that will offer an amazing value for the money you'll be paying? Search no more than this one! Among the best advantages of staying here I will mention the continental breakfast and free. Definitely the best place in this area!
Outstanding Loft Mile-End – In case you still didn't find the ideal place to stay in the Mile End area, I have another option for you! This apartment is ideal for up to two people and it offers a delicious continental breakfast and more. Make sure to check out the description and pictures in order to see the full list of facilities and amenities!
BUDGET (UP TO US $60)
Samesun Montreal Central– This is a great option among the cheap hotels with fun and spacious common areas and an on-site bar. The concierge will gladly help out with planning some daily activities and you'll also have access to their Wi-Fi!
5. THE VILLAGE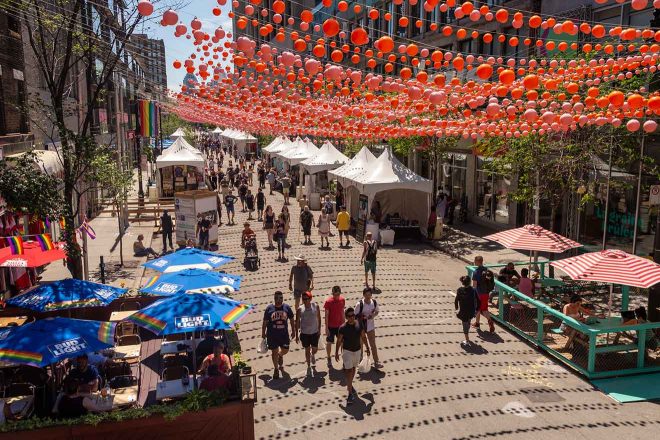 The Village (also known as Gay Village) is a small neighborhood home to Montreal's LGBTQ community. So if you are wondering where to stay in Montreal for nightlife, this is definitely your best bet! It's one of the most vibrant areas in the city and it homes about 80 bars and restaurants open year-round and many rooftop patios where you can dance the entire night!
As part of your nightlife experience, you can also go bar-hopping, sample some local beers, enjoy a good comedy show, party down the streets during the pride celebrations, or just go dancing at the numerous nightclubs.
NOTE: Unfortunately, there are no luxury hotels in the area.
Here are the best hotels I recommend for a more affordable price range:
MID-RANGE (US$120 AND UP)
M Montreal Hostel – This modern place to stay in the Gay Village is so fancy and well-organized you won't believe you're not at a hotel! The rooms have hardwood floors and original stone walls from the main building. There is also a shared kitchen, a dining area, and an on-site bar for the guests. This one is close to Parc Lafontaine as well!
Maison Des Jardines B&B – This is a great bed and breakfast in Montreal Gay Village with comfortable rooms and cozy shared spaces! Get ready, as the amazing hosts will make you feel at home. The rooms have either a private or a shared bathroom, and there is a garden-terrace and kitchen for all the guests to use.
RELATED READ: 8 Things to Know Before Renting a Car in Canada
BUDGET (UP TO US$120)
Le Simone Bed & Breakfast – This colorful place to stay is located in a 19th-century Victorian-style building that has been mostly remodeled on the inside. The guests have access to the terrace and BBQ facilities, free Wi-Fi, and to the fully-equipped kitchen.
Chambre privée au village – This cozy homestay offers two bedrooms with a shared bathroom, a kitchen, and a communal living room. The property also has free Wi-Fi and a flat-screen cable TV for the guests!
6. LATIN QUARTER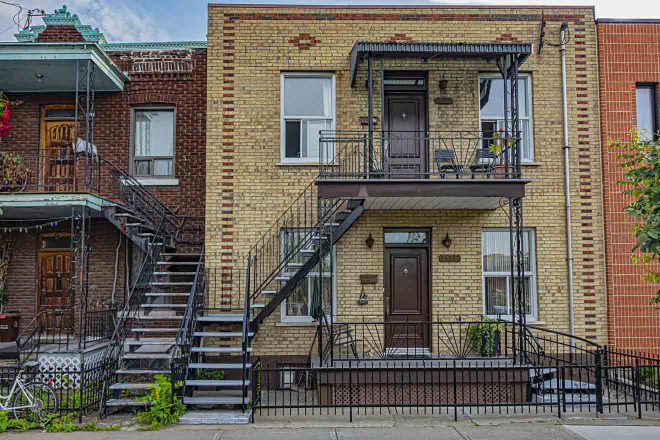 The Latin Quarter is actually part of a bigger district called the Quartier des Spectacles. And yes, you guessed it right, other than the Gay Village, this neighborhood is another excellent choice for all travelers out there interested in experience the best nightlife that Montreal has to offer!
This is the ideal place to book a room if you want to be surrounded by art galleries, cinemas, cool pubs and everything else in-between. Some other notable attractions around include Place Émilie-Gamelin square and the University of Quebec, so make sure to add these to your itinerary as well!
NOTE: Unfortunately, I couldn't find any budget hotels for this area.
Still, here are the top accommodation options I have selected for you in the Latin Quarter:
RELATED READ: Where to Stay in Quebec City
LUXURY (US$160 AND UP)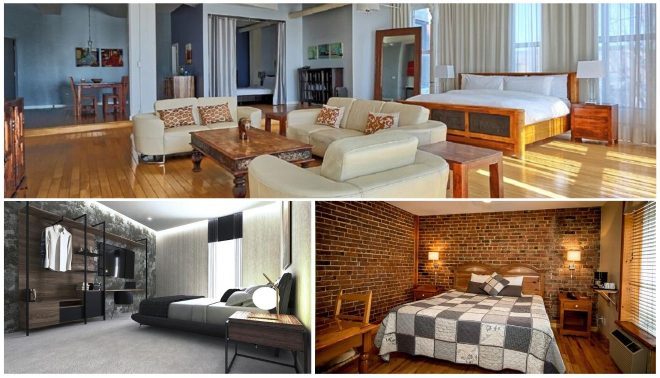 Loft Hotel Montreal – Wondering where to stay in Montreal so you can feel like a king or queen? I got you! This amazing 4-star aparthotel has all the luxurious facilities and amenities you might need and it is also close to Place des Arts and as well, plus a short walk away from all the other interesting sights around.
Hotel St.Thomas – In case you didn't find the best place for your stay in the Latin Quarter, here's another fabulous option for you! This hotel features an on-site restaurant, free bike hire, a 24-hour desk and more – all these will make your travel experience here a breeze! Truly the best place in this area!
RELATED READ: Where To Stay In Tadoussac, Canada – Best Hotels
MID-RANGE (UP TO US$160)
Auberge Le jardin d'Antoine – This nice 3-star inn is an amazing option in case you want to be close to the Place des Arts, the Central Bus Station, St. Denis Theatre and many other cool attractions! The rooms here are very clean and nicely decorated and the beds are just perfect for a comfortable night's sleep!
Le Relais Lyonnais – Here's another great option with a super convenient location, close to the most interesting attractions in the area! This 3-star hotel features a French cafe, comfy rooms and an amazing location, only 10 minutes away by foot from a metro station! You can also serve breakfast, lunch or dinner at their on-site restaurant which is open daily!
Check the rates for the Latin Quarter
BONUS: BEST HOTELS NEAR MONTREAL AIRPORT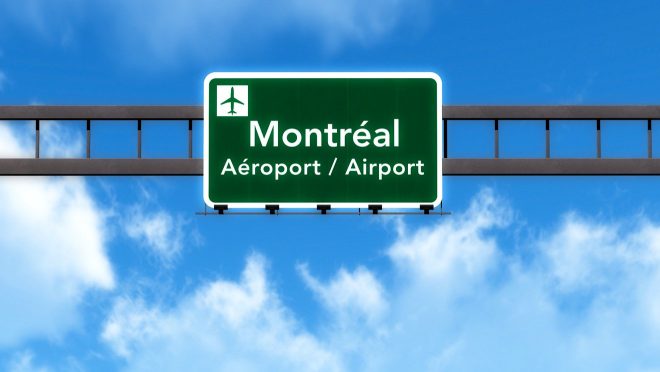 If your flight departs at the crack of dawn, you might want to stay closer to Montreal-Pierre Elliott Trudeau International Airport and forget about any chance of missing the flight.
Here are my suggestions for Montreal airport hotels: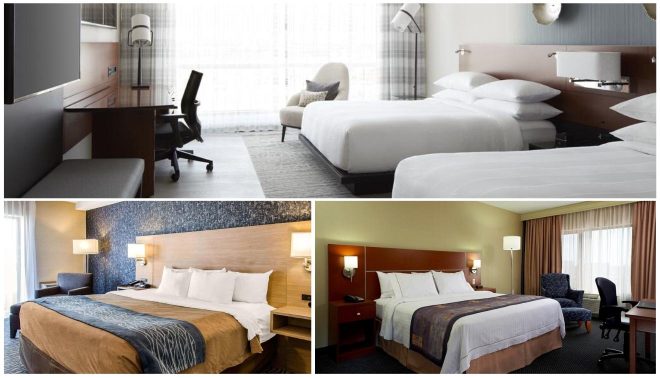 (Luxury) Montreal Airport Marriott In-Terminal Hotel – This great hotel is connected to the airport and awaits you with an indoor pool, an on-site restaurant, and free Wi-Fi. There is also a gym, a spa, and business facilities for the guests to make use of.
(Mid-range) Fairfield Inn & Suites by Marriott Montreal Airport – It is a modern and affordable hotel close to the airport with an indoor swimming pool, a fitness center, and a game room. You will also find a full-service bar there, next to the lounge where guests can watch some TV!
(Budget) Comfort Inn Airport Dorval – This comfortable, budget hotel near the airport is pet-friendly and offers free transportation to and from the airport. The rooms include a flat-screen cable TV, a fridge, and air-conditioning. All in all, it's a great deal! Only 1.4 km from the airport!
Book your stay near the airport
---
CONCLUSION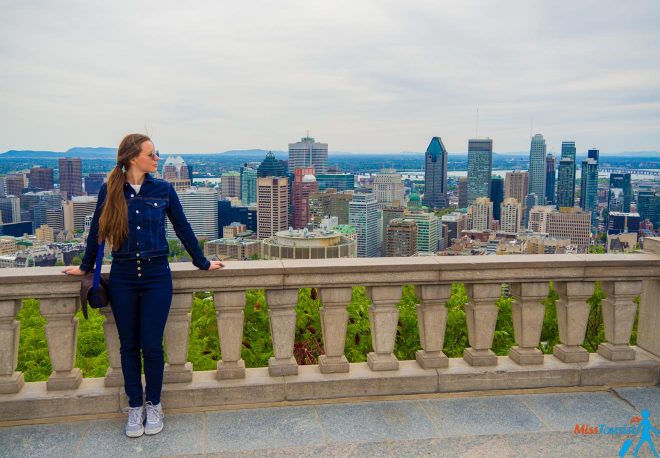 There you go, this was my detailed list of the best places to stay in Montreal for you, broken down by neighborhoods! From B&B to luxury hotels, you will find something for any kind of traveler in this list! All my hotel recommendations have amazing reviews and epic facilities that will match your pocket preferences!
As always, I recommend you try and book a hotel in Montreal for your holiday in advance! You know how it is – you can always cancel, but you will definitely not find good prices (and accommodation choices) if you book last minute, especially in North America!
If you are still not finished with your itinerary, I recommend reading my post about the most awesome things you should visit in Montreal or check out my 2-weeks road trip around Canada for more cool ideas to follow on your trip! I hope you will have an amazing trip to the Canadian lands!
If you have any questions, feel free to type them below in the comments section. I am happy to help!
Travelling Expo Team